Secure Storage Integration Fabric
---
CipherFabric™ unifies and protects your data across on-prem and tens of cloud-based storage services. Storage services never see your keys or plaintext data. Data breaches simply do not affect you. Your client apps can run both in the cloud or on prem.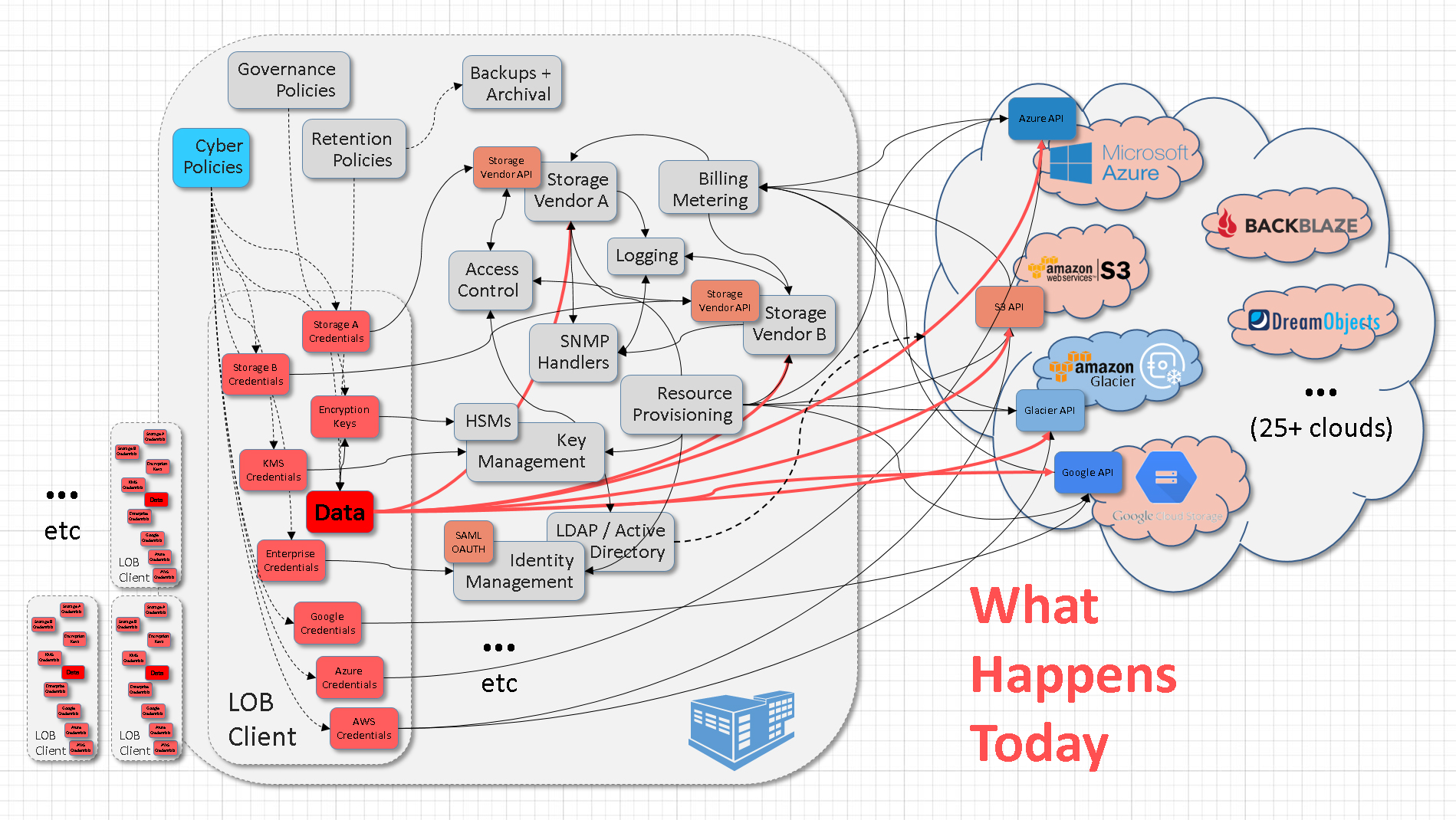 ---
What Happens Today
Today clients are saddled with tens of provisioning, security, credentials, and management responsibilities. It is difficult to get unified common policies and governance enforced enterprise-wide. Allocating and accessing storage takes weeks, and sometimes months, and then clients are bound to make mistakes and put the enterprise and sensitive data at risk.
Unified Everything
CipherFabric™ integrates, protects and unifies everything.
Highlights
Unified Credentials + Access Control
Unified Virtual Storage Namespace + APIs
Data location can be transparent to clients
Unified Protection + Integrity
Unified Policies + Visibility
Unified Billing + Metering
Clients can be in cloud or on prem
---