High Performance On-Demand SAN
When You Need It. Where You Need It.
No Footprint. Cloud-Backed.
High-performance, vendor agnostic, multi-cloud solution delivering low-latency, redundant enterprise SAN volumes on-premise without any physical storage footprint. This hybrid cloud storage solution can be deployed on existing hardware or dedicated appliances.
Contact Sales
Download Overview
---
Most Primary Data Is Cold
Many on-prem and in-cloud apps and clients require access to high-performance storage. Yet, traditional on-prem racks of disks of mostly cold data become less and less attractive, as enterprises are trying to reduce infrastructure footprint.

Most Data is Cold
Enterprise data is hottest in first 72 hours. 75-90% of 90 day old data is cool or outright cold.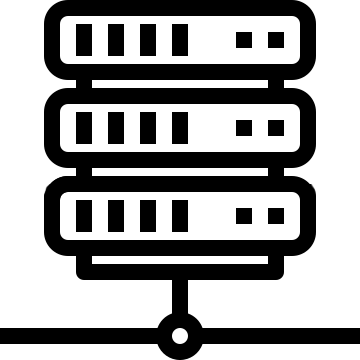 Need Performance
Enterprise applications require high-speed access to critical data.
Need Global Access
Replicating petabytes across locations is costly and inefficient. Yet applications all around the world need access to overlapping data sets.
Cloud
Leveraging cloud storage becomes increasingly compelling. Consuming it efficiently and securely however is far from easy.
Achieve SAN-Level Performance with Minimal On-Prem Footprint
SANScaler is a high-performance, vendor agnostic, multi-cloud solution delivering high-performance low-latency, redundant enterprise SAN volumes on-premise without a significant physical storage footprint.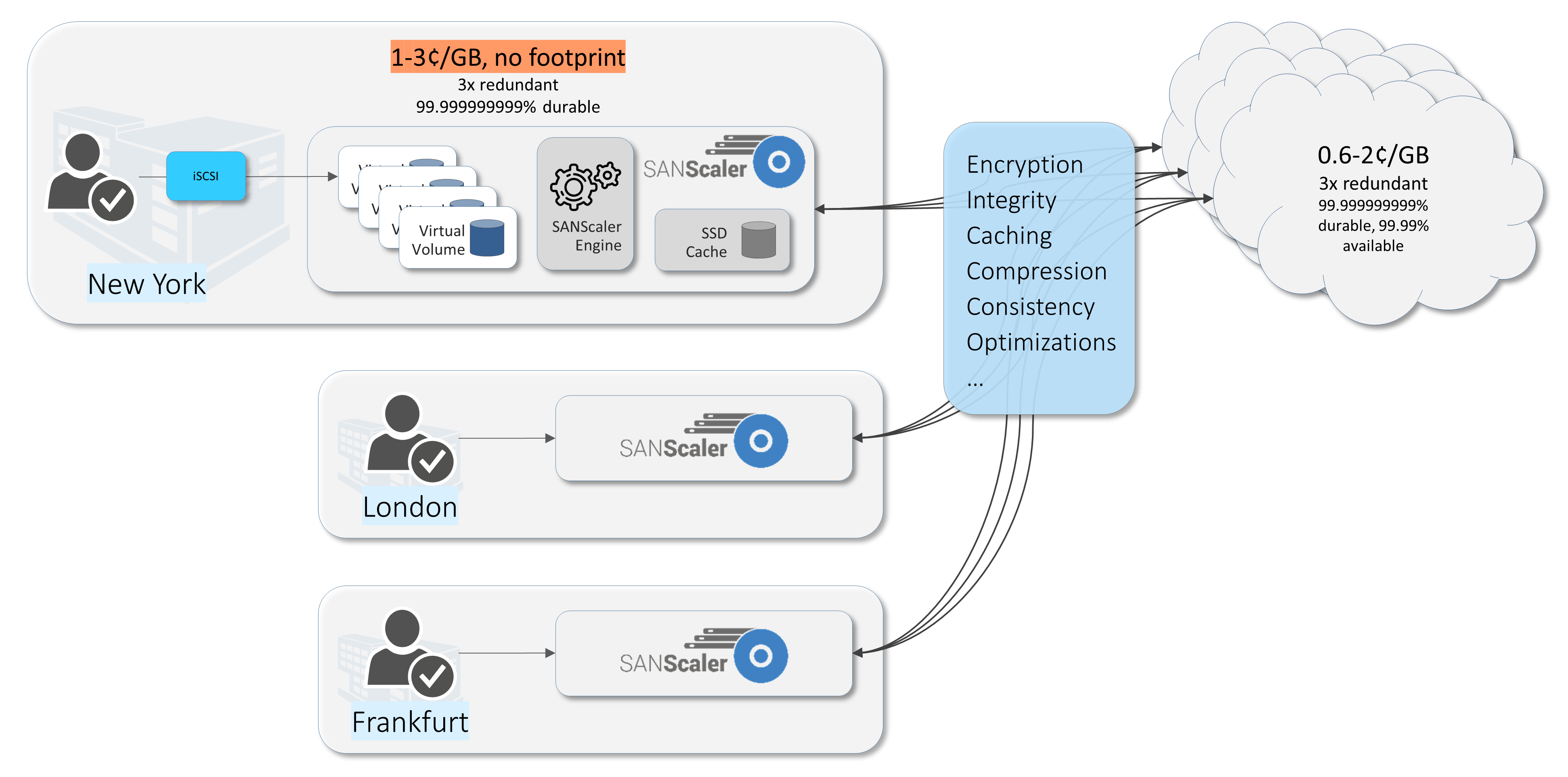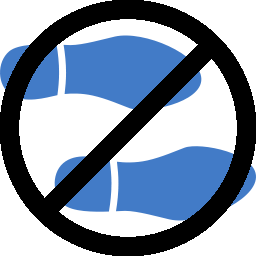 Slash Infrastructure Footprint
Don't waste resources managing large infrastructure footprints. Access competitive cloud pricing without sacrificing performance.
Escape Vendor Lock-In
Quickly and easily change out cloud or on-prem vendors with no impact on clients or applications. Dramatically cut costs and securely migrate data into the cloud.
Immediate Cost Savings
By reducing footprint and escaping lock-in, you can access competitive pricing from any cloud and on-prem vendor.
Global Access from Anywhere
Access your data from anywhere around the world without having to replicate infrastructure footprint.
Ultra-Strong Security
Operate in a Zero Trust paradigm. Don't just rely on users and backend providers to do the right thing. Protect everything end-to-end and maintain control enterprise side.
High Performance
Compression, encryption, and fast transaction processing are built-in. New smart caching provides low-latency performance for your active data. Cold data is dynamically and cost-effectively migrated to/from the cloud.

SANScaler also plugs seamlessly into
StorageFabric
to benefit from all its capabilities, including multi-cloud backends, protection, unified access control, global visibility, unified identities, enhanced resiliency, and many more.